What a nice date today! 09/09/09!!! This is the only time I encounter it in my lifetime or maybe I get to live till I see these 09/09/99!!!
For the Chinese, today will be a very very NICE day for them because they think numbers are one of the good start for them. You know Chinese is very "pantang" with numbers! For example, 4 means death then 0 means nothing and what they like the most is 8 that means PROSPEROUS! And the Olympic Beijing 2008 opened ceremony on 08/08/08! 888!!!
For a day like today 09/09/09. I as the typical Chinese will make use of today to post an entry in the blog too. Since it's 09/09/09, let's have a bit that is similar with it.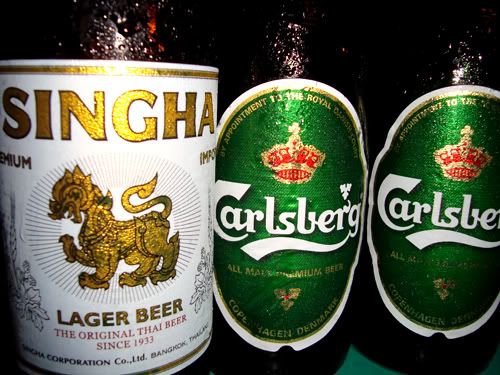 09/09/09 also can means 酒/酒/酒!
And as for the alcohol in Brunei, more than 85% of it are from here.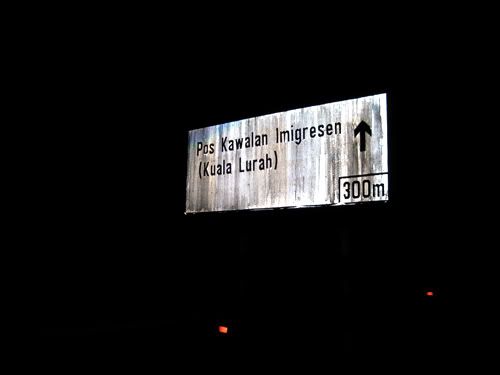 KUALA LURAH!
Kuala Lurah have been a popular place since the old days because it's the nearest place where we can get drinks from, can have cheap & nice foods and also bits of entertainment. And business is getting prosperous ever since the starting that they are upgrading themselves. The Immigration Post had built on a new one and the places for businesses also move to a better & cleaner place.
Last time, they are limited drinks we can get because they aren't much choices offered. But now...
Duty Free Shop had opened that sells MULTI-types of Alcohol.
For hardcore drinker, you can have this...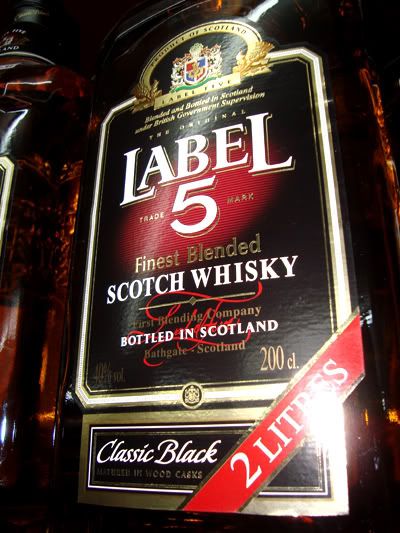 Whisky
For people prefers something medium, they also have choices for this...
They have choices from Vodka to Barcadi, then Absolut, Malibu, Zen and so on...
Too much alcohol is too strong, hot & bitter. Maybe we can have a little fruit flavor in it...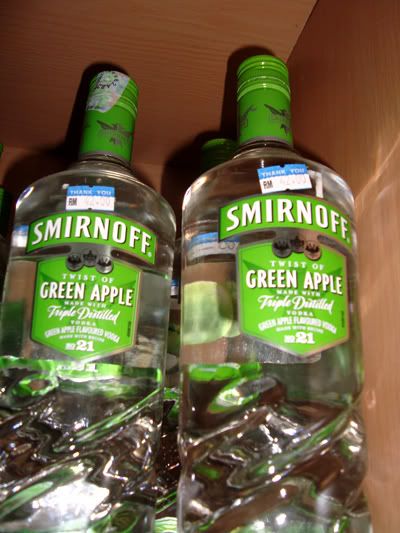 Smirnoff GreenApple
. It doesn't only taste good and also smell good too. A nice drink to chill around.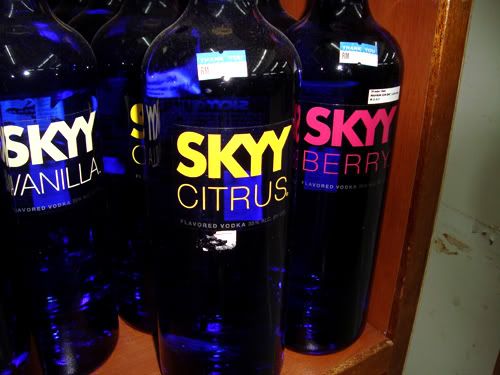 And they even got drinks from the SKY!
Other than liquors, they do sells wine at the first floor. A drink as a accompaniment to lamb or steak. And there is one saying that
"Food without wine is an Absurb"
!!! Hahahaha!
For the non-hardcore drinker, 40++% of alcohol is what makes people drunk and do something funny. Here's what can make you chill whole night long...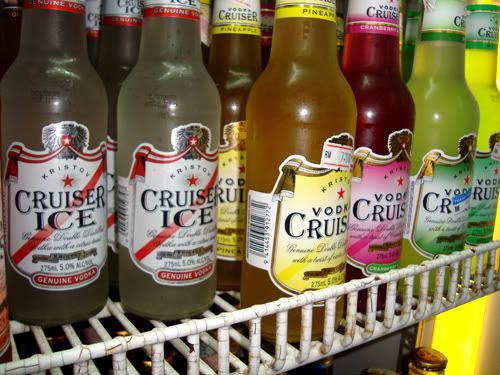 Vodka Kruiser
Drink that consumes 5% of alcohol and the rest is the flavor of the juice selected.
Visiting a place always have the souvenir to bring back. In Kuala Lurah, there isn't any
Head Hunter
T-Shirt selling. Here's what the small kingdom of alcohol offers.
The miniature of the liquors!
Fried-chicken wings is one of the famous menu that always order by the people visiting there. Because of these, there is these restaurant that decided to try the market at Kuala Lurah selling fast-food fried chickens.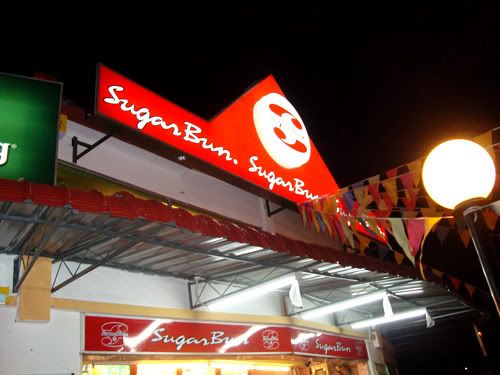 SUGARBUN
! and because of the competitive of other stalls/ restaurants that offers alcohol drinks instead of soft-drinks.
Here's the measure taken by them...
They decided to open just beside of the duty free shop!
And for the last visit of mine, I went there with...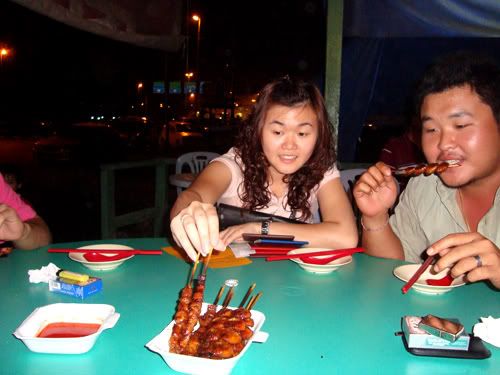 George & Shirley
Ho Wee & Leslie and made our visit to Leslie's auntie stalls for a dinner ordering...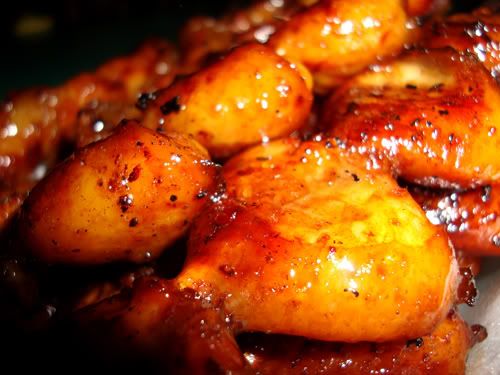 BBQ Tongkeng
BBQ Pork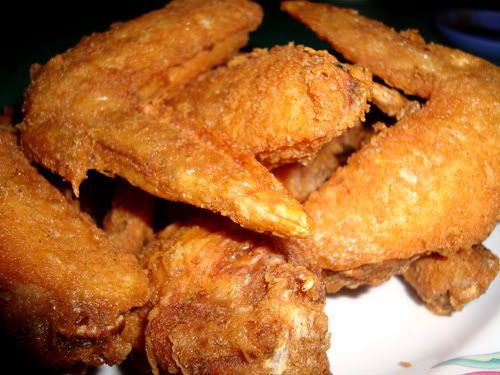 Fried-Chicken Wings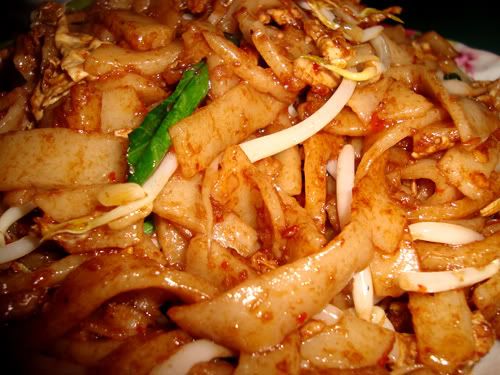 Fried Keow Tiaw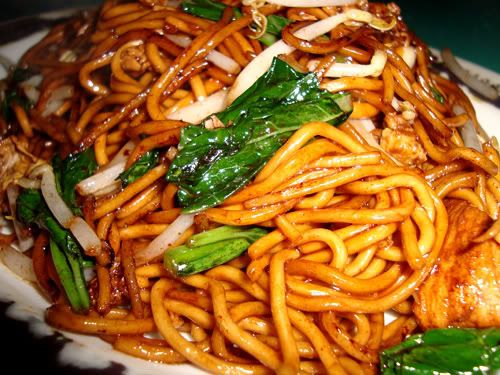 Fried Mee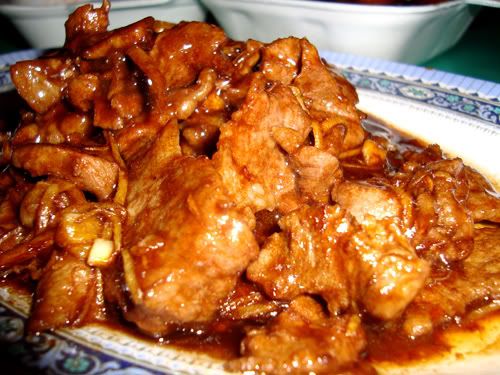 Stir-Fry Wild Boar with Ginger
Fried ToFu and known as 招牌豆腐 in Chinese.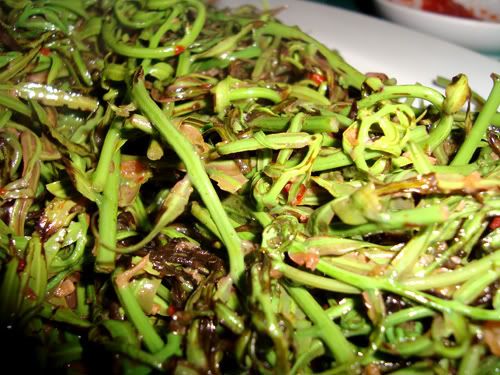 And the must-ordered dish in Kuala Lurah, Stir-fry Sambal Lambiding.
Other than restaurants, there are small pubs in Kuala Lurah too. A bit of entertainment & excitement for the visitors where you can drink, dance, sing and also woman!!!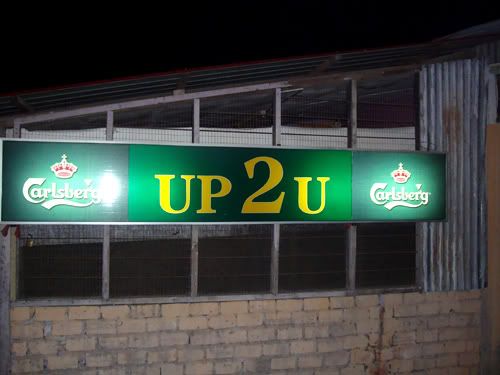 Introducing the
UP2U
PUB where it's all
UP2U
to decide how
HAPPY & HIGH
you want to be! Wooohooooo!!!
And there are vendors too selling many kind of stuff! Selling many kinds of lighter, toys, some fake branded things and so on including...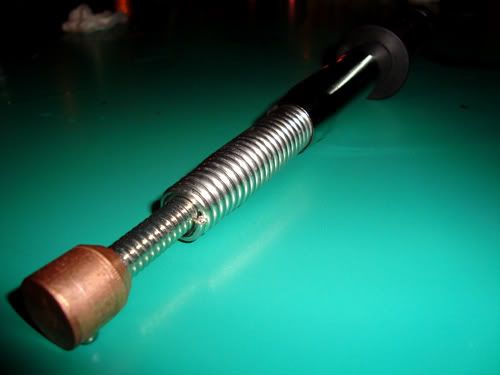 Baton for self defense.
Or the baton that beat people up!!! Hahaha. Its
UP2U
to decide again...
I can said Kuala Lurah is one magnificent place that a small place that provides lots of services. Services like fast-food restaurant, small stalls/restaurants, kedai runcit, fruit stalls, shops selling alcohol, pubs, vendors selling many things and even...
PORNO
s are available too!!!