Due to the compressed quality of photos that uploaded by blogspot in my previous entries. The qualities of the photos are all minimized that had adjusted the quality of the pictures. The food pictures that posted before may look even more tastier or tempting, BUT because of the limited quality that just made the pictures look okay okay only lah...

SO...

I hereby announce that
H
a
p
p
y
-
S
t
o
p
going to use an image hosting service provider to upload pictures that provides even BETTER pictures quality than before...
With this service, maybe the ladies & the gentlemen, boys & girls in the previous entries will look even more BETTER as in more handsome, prettier, cuter and so on...

Do I??? Hahahaha.
Instead of clicking one time, this time I have to click click at the image hosting hosting service provider. Then I had to copy copy & paste paste it in the blogspot. To be Better means have to work more.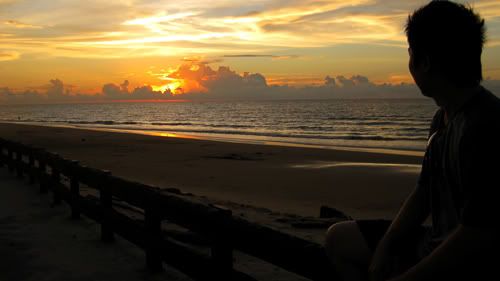 Just like waiting patiently to catch the beautiful moment of the sunset.
And it worth everything contributed.
For me, i personally think that one of the nicest places to catch sunset is the BEACH where the sea horizon meets the sky.
Beach is a multi-purpose place where we can do a lot of things instead of waiting for the sunset.
It is a place where it is quiet & we can have the nice & wide view of the clear sky that may brings back those old & sweet memories.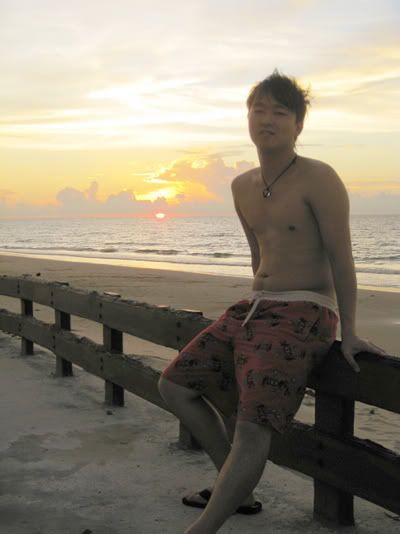 That's Boon Jing back in the days!
Because of all these,
It's also a place that is suitable for photo-taking.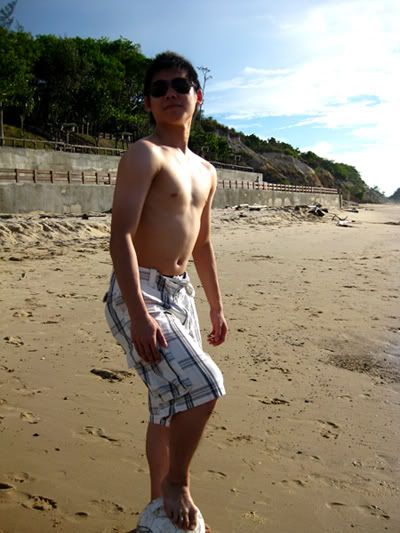 And photo-taking does includes modeling too.
Definitely not these type of modeling lah... hahaha!
A place where it is happy to go...
Also a place that is relaxing...
An ideal place to go with friends & families.
Not all things are perfect!!! There are bad things happened in the Beach too... For examples:
People may go to the beach to commit suicide.
It sometimes could be a dangerous place too because Dangerous kind of people like to go there and do some dangerous & harmful things there.
.
.
.
.
.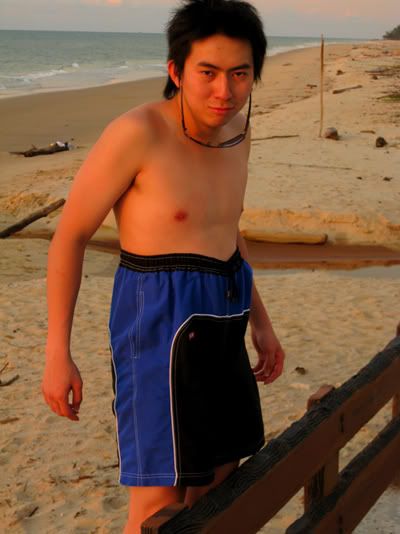 When I mean dangerous here, it is
VERY
dangerooouuuussssss...
.
.
.
.
.
Because
The pictures of you may be taken secretly when you are unaware...
hahahahaha!
Thank you!
Chee Hwa
, Shin Yi, Boon Jing, Wee, Calvin, Poh Hui & Myself for the photo-taking :)