The shops in Labuan are mostly located at the old shop-houses which still have good structure. Just that the design is kind of old which we Chinese call it as "
老店
". [Old Shop]
Still the old one that has those warmth feeling!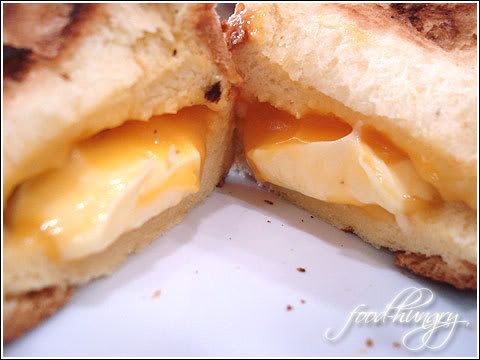 Just like visiting the local old coffee-shop! The feel & the taste is always that
NICE
!!!
Roti Kahwin from Jing Chew Coffee-Shop! Picture taken by
Jes, author of Food-Hungry
.
As for the trip at Labuan, I managed to take pictures of the names of the shops.
Which I find that the shops not only beauty in the eyes but also wonderful in the heart!
Wonder what kind of service does this Yong provide ahh!!!
CB
Leather Collection!
A Piang Eiii!!! like that also can...
This one special dedicated to Boon Jing!
Kedai Kopi one two six or is it Kedai Kopi want to sex? A coffee-shop where we order women from the menu provided??? Nehhh!
It is actually "
Wan Toh Sek
" It is translates into Cantonese which mean
can find foods
.
There is Disney character's restaurant set up here...
In time being, we going to have Disneyland at South East Asia.
Not only Disneyland but also Hollywood too. That's because there are few celebrities that had already signed their signatures...
Is it Micheal Jackson? Micheal Jordan? Magic Johnson?
Shakira.
Beethoven.
Not only the names of the celebrities are spotted here but also the famous Chinese man in the history of Chinese.
BAO JIN TIAN
, the famous Chinese judge that is famous for its fairness.
And the shopping complex of Labuan is the Financial Park that is built right beside of the...
Jalan Mederka.
Inside the complex, there are quite a number of shops like any other shopping complex we usually encounter.
Mohan's Carpet & Rugs also set up at Labuan, one of the biggest carpet's shop in Brunei.
Where we can have pearl milk tea...
Mega E.C
Where they sells wide variety choices of animate toys.
They also have a bowling center in the shopping complex too.
Wee in action...
As for me who don't play bowling and does not visit the bowling center in Brunei...
And I would not want to miss moment like this doing this!!!
FAME, the biggest fashion store you can find in Labuan.
Sells almost everything that is consists of fashion like watches, lighters, bracelets, rings, pendants, shoes, bags, men & ladies wear and a lot more like...
Cool T-Shirts...
Cool couple-tees are available here too...
Caps
The caps which got hung up high that we have to take down the cap like...
Menjolok buah-buahan...
These are the caps which we bought there...
They also sells men & women underwear, bra, lingerie,
Boxer.
And even
THONGS!!!
.
.
.
.
.
Maybe the waiter in the
Kedai Kopi 126
wear like this!!!
WOOLALALA!!!